BGS 2017: Veja os games que poderão ser testados na feira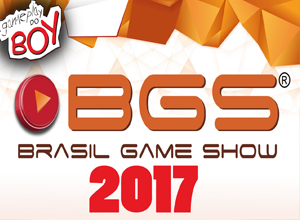 m dos grandes atrativos da feira Brasil Game Show é a oportunidade de testar jogos que ainda não foram lançados. Neste ano, "Call of Duty: WWII", "Need for Speed Payback" e "South Park: A fenda que abunda a força" serão alguns deles.
O evento no Expo Center Norte, em São Paulo, começa na quarta-feira (11) para imprensa e visitantes com ingresso Premium. Para o público geral, a abertura é na quinta (12).
Veja quais games já foram confirmados para a BGS 2017:
"Crash Bandicoot N. Sane Trilogy"
"Destiny 2"
"Ni no Kuni: Revenant Kingdom"
"Dead Rising 4"
"Monster Hunter World"
"Batman: Arkham VR"
"Moss"
"PlayStation VR Worlds"
"Star Child"
"The Inpatient"
"The Persistence"
"Cruz Brothers"
"Detroit: Become Human"
"Dissidia Final Fantasy NT"
"Gran Turismo Sport"
"Horizon Zero Dawn"
"Knack 2"
"Keen"
"Necrosphere"
"No Heroes Here"
"Uncharted: The Lost Legacy"
"Lego Marvel Super Heroes 2"
"Lego Ninjago"
"Lego Star Wars"
"Lego Worlds"